Our Mission, Vision and Value 我们的使命,愿景和价值
MISSION 使命
Provide Quality, Reliable, Attentive Care of the elderly.
提供优质,可靠,周到的关怀老人.
VISION 愿景
The highest quality of patient care provided through the advancement of nursing practice.
通过护理给予病人提供最高品质和服务.
VALUE 价值
Extraordinary Compassion, Courage, Integrity, in every situation!
非凡的爱心,勇敢,正直,在任何情况下!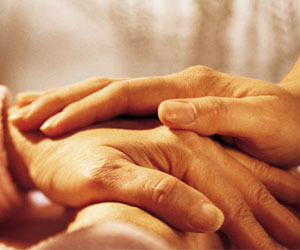 Our Philosophy 我们的理念
WE, THE STAFF OF AGILENESS HOME
我们, 养生之家全体员工
assisting elderly to achieve an optimal level of self care;
协助老年人实现自我保健的最佳水平;
strengthen our practice through a commitment to provide the best nursing services;
加强通过其承诺,提供最佳的护理服务;
accept professional accountability to patients, families and the community;
接受专业责任制,以老人,家庭和社区;
recognize the uniqueness of each person, and respect, protect and advocate for the individual's right to self-determination, self-expression, confidentiality and dignity;
认识到每个人的独特性,尊重,保护和提倡个人的自决权,自我表达性,保密性和尊严的权利;
believe that the relationships we build have an inherent capacity to promote health, healing and wholeness;
相信,我们所建立的关系,有促进健康,愈合和整体性的内在能力;
commit ourselves to support, acknowledge and nurture one another, thereby creating an environment of mutual respect and caring.
致力于支持,承认和培育彼此,从而创造相互尊重和关爱的环境。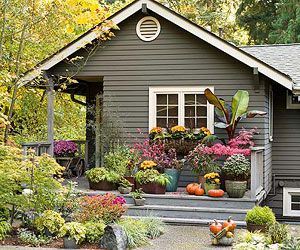 Our Home 养生之家
5,000 sqft. build up area (Double Storey Mansion) on 8,000 sqft. land.
5,000平方尺的双层豪宅, 建立在8,000平方尺的空地.
9 types of room / 35 beds with complete facilities.
九种不同大小的套房, 35个床位, 全部设施齐全.
1 KM distance to 3 majors hospital (General Hospital, Loh Guan Lai & Island Hospital)
1公里距离3专业医院.
Safety and Wide space for elderly to have outdoor activities like Exercise, Own Physical Therapy and Relax.
安全和广阔的空间供老人锻炼,自己的物理疗法户外活动和放松.
All day meal provided like Breakfast, Lunch, Tea Break, Dinner and/or upon request.
提供全日膳食包含早餐,午餐,茶歇,晚餐.
Convenient family visiting hour from 10am – 1pm and 5pm – 8pm.
方便家人探访时间从上午10点 – 下午1点和下午5点 – 晚上8点。
I have to say this is one of the best nursing home in Penang. We send our disable folks there and they recover within 5 months. Thanks guys
Bapa saya dihantar ke Agileness Home. Staff disanan memang baik dan suasanya tak sesak seperti Nusring Home yang lain
Thanks for caring for my mom
i send my single mom here because she is too old to be left at home. Thanks for your care
News & Articles
All about Nursing Home Penang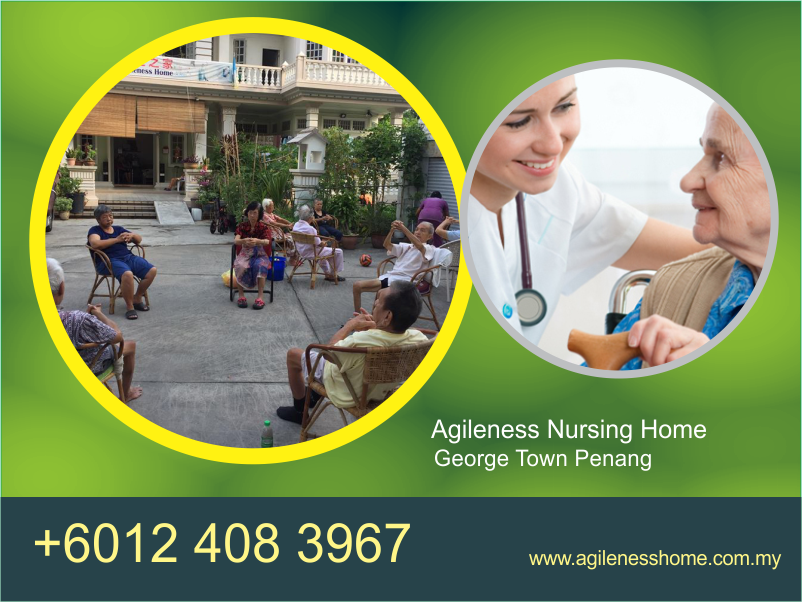 Welcome to our new nursing home. Our new nursing home is located near to the Jalan Perak, General Hospital, Jalan Sepoy, Jalan Pinhorn, Jalan Residensi and Jalan Berek. If you are living around that area, you will be most welcome to visit our nursing home. Fully...